The 7 Fragrance Families
31 July 2023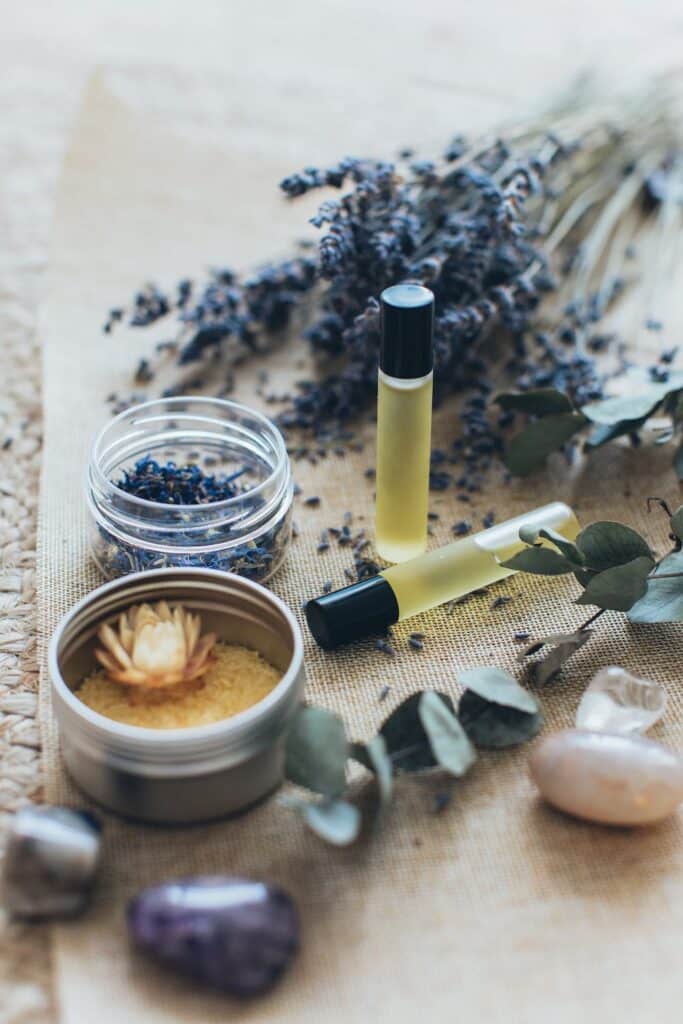 THE ALDEHYDIC FACET
Alddehydes are synthetic molecules that are naturally found in the zest of citrus fruits. In a perfume, the aldehydic facet brings a metallic aspect to the fragrance, with a slightly fatty and sometimes almost soapy scent, often with an orange-like undertone. They provide the fragrance with a fresh lift and enhance its strength.
THE AMBER FACET
Absolutely, ambery accords are characterized by balsamic and warm notes that evoke ambergris, a precious and captivating odoriferous substance. The iconic fragrance Shalimar by Guerlain is often mentioned as a reference to represent this olfactory facet. Ambery accords give perfumes a sense of timeless elegance and create a "second skin" effect, contributing to making the fragrance more sensual and captivating.
THE LEATHERY FACET
The first leather fragrances were created by the master glove makers of Grasse, infusing their leather scraps. This facet imparts to the perfume an animalistic and sensual aspect, with soft, warm, almost feline scents that are particularly opulent. Certain leather fragrances can evoke an invisible fur or simply reference the equestrian harnesses of nobility from that era. Often, these perfumes have a powerful character, making them ideal for enthusiasts of long-lasting and bold scents. 
THE SPICY FACET
This facet is based on spice blends, with teasing and intense notes. The fragrances are both sour and sweet, making them ideal for those in search of originality. The spicy facet is easily recognizable in certain perfumes, like "La Fin du Monde" created by État Libre d'Orange.
THE FRUITY FACET
It consists of various fruit aromas, with a natural and sweet touch. Fruity notes make excellent blends in perfumery and add a touch of modernity, lightness, and brightness to a fragrance. Often found in feminine eau de parfums, the trend is towards red fruits, melon, peach, and of course, the familiar apple. The fruity facet allows for the creation of perfumes that are both indulgent and innocent. They are becoming increasingly popular in the market, giving floral fragrances some competition.
THE GOURMAND FACET
The leader of this new perfume family is "Angel" by Thierry Mugler. The idea is to have a fragrance with scents similar to something you could eat, something that tantalizes the taste buds, something gourmand. Since then, gourmand perfumes have become a significant trend, with more and more gourmand fragrances appearing on the market, often featuring a caramel base. Gourmand fragrances create the effect of a delicious, tempting skin with an overdose of ethyl maltol, creating a sweet, caramelized, almost "cotton candy" effect. Examples include Guerlain's "La Petite Robe Noire," based on a "macaron" accord and its derivatives, for an increasingly gourmand trail.
THE MUSKY FACET 
Musk, a natural note with reputed aphrodisiac properties, is an intense, animalistic scent that has a clean, exciting, and distinctive effect, believed to mysteriously attract the opposite sex. Its trail is pronounced, intense, velvety, and sensual. CK One by Calvin Klein uses musk in its androgynous fragrances. 
THE POWDERY FACET
The powdery facet is closely associated with iris. A noble and elegant flower, iris imparts a soft effect, a somewhat cottony sensation to the fragrance, reminiscent of the traditional rice powders used in beauty rituals. Violet also contributes a powdery touch to a fragrance.
THE GREEN FACET
The green facet is a direct reminder of leaves and roots, of greenery. Based on natural plant elements, it brings a touch of freshness and lightness to a fragrance. Right in line with the current trend, green perfumes are youthful, natural, and can even be unisex. This facet encompasses both notes of green or unripe fruits. One of its emblematic ingredients is galbanum, offering a sometimes earthy, resinous sensation that blends beautifully with florals or chypres.
THE MARINE FACET 
These are the bright, aquatic, iodine, or ozone notes that evoke the sea or attempt to imitate the non-existent "smell of water." Fragrances with marine facets are ideal for summer or warm countries and are particularly neutral. In this regard, you can mention Acqua di Gio by Giorgio Armani or the very first, L'Eau d'Issey by Issey Miyake. 
Find all these facets in our unique perfume creation organ.
Related Posts