A unique fragrance, that reflects your personality
A fragrance unlike any other: yours.
Located in the heart of Paris, near the Place des Vosges, in the Marais district, our new perfume shop will be the origin of your beautifully created own perfume.
From the wide variety of notes, immerse yourself in the world of perfumery and discover different scents.
Immerse yourself in this magical journey and create your own fragrance with our 180 captivating and evocative notes!
OUR PERFUME CREATION WORKSHOPS
Composée majoritairement de santal et de bois booster. Une fragrance persistante aux accents doux et fumés.
SCENTED CANDLES FOR YOUR HOME
Brighten up your home with our range of natural scented candles, made in France.
Bougie Parfumée "Rose Et Figue"
Un accord entre la reine des fleurs, la rose, et la figue qui apportera une nuance fruitée et ensoleillée à votre bougie.
Bougie Parfumée "Fleur De Muguet"
A flawless composition capturing the springtime scent of lily of the valley.
Bougie Parfumée "Vanille Et Tonka"
A generous harmony between delightful vanilla and a gourmet tonka bean.
Bougie Parfumée "Cosy Night"
A warm and inviting fragrance that combines Tunisian orange blossom with Indian sandalwood.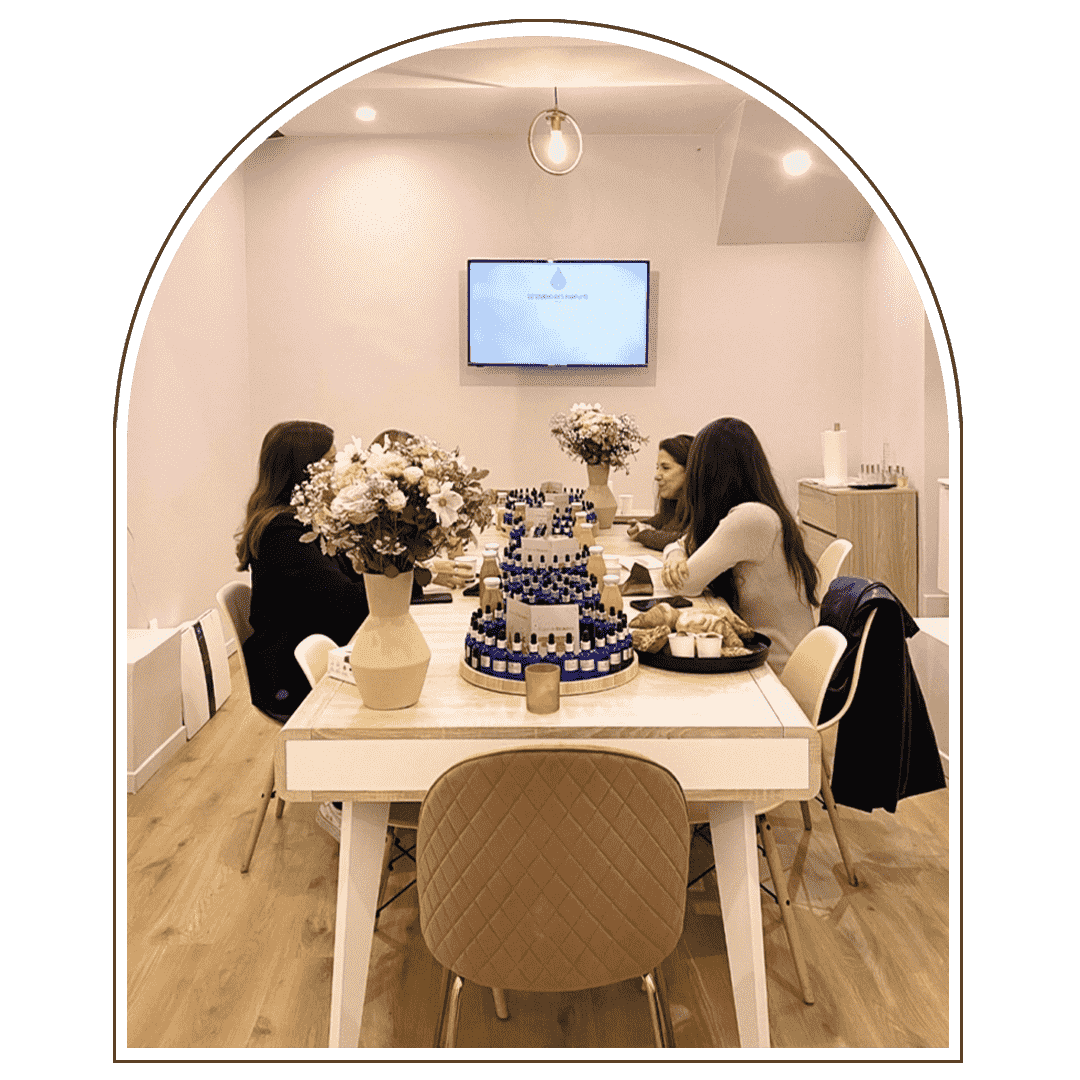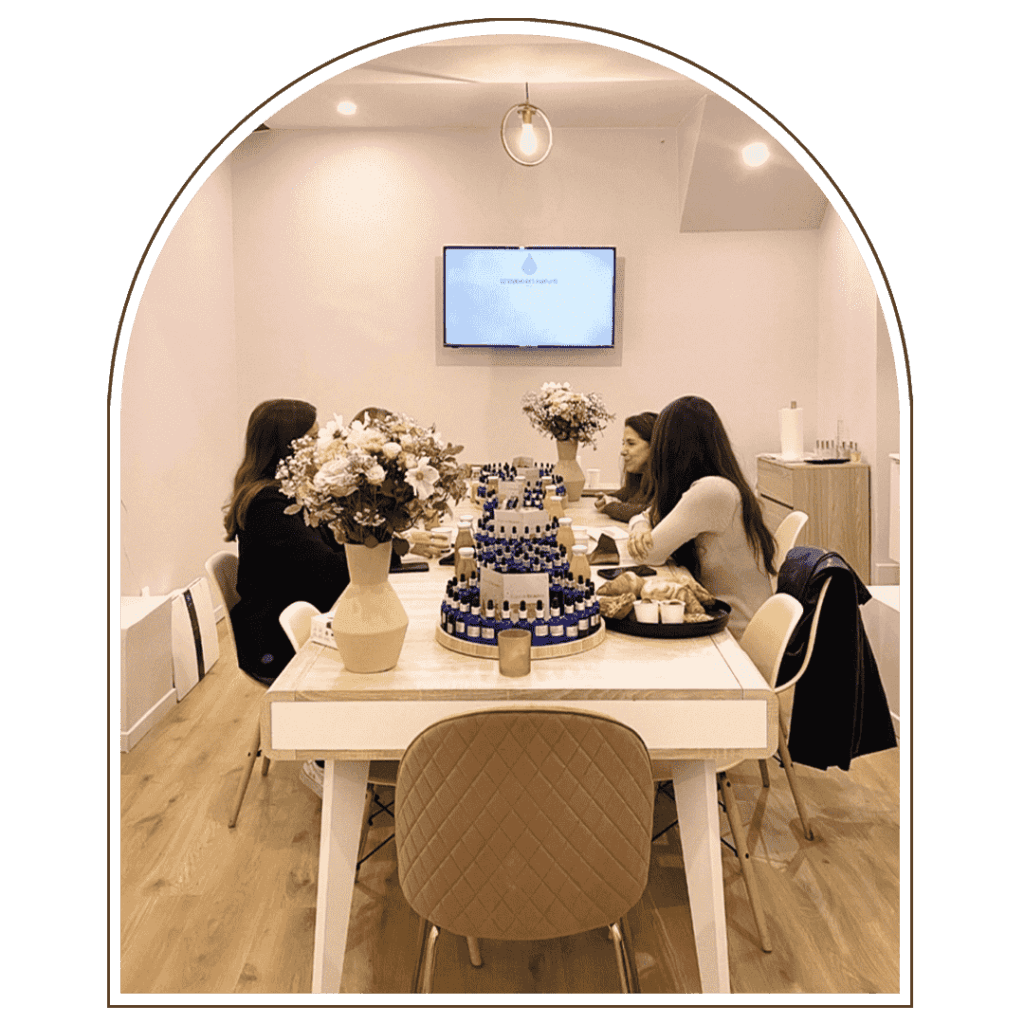 Established in the heart of the Marais district in Paris more than 15 years ago, Le Studio des Parfums is a perfume creation studio.
Step into the world of French Haute Parfumerie and rediscover the artistry of fragrance creation with our exceptional ingredients sourced from Grasse, the esteemed perfume capital of the world. At Le Studio des Parfums-Paris, we present a unique and authentic concept that embarks you on a journey of self-discovery. Through an artisanal and personalized approach, we offer an intimate and exclusive experience of crafting perfumes, making it a truly privileged and cherished endeavor.
At Le Studio des Parfums, we believe in getting to know you intimately to co-create a custom-made fragrance that perfectly aligns with your tastes and character. Immerse yourself in the philosophy that inspires our talented perfumers to bring this exceptional and one-of-a-kind concept.
Immerse yourself in the rich history and origins of this scented passion, taking you on a mesmerising olfactory journey.
Established in the heart of the Marais district in Paris more than 15 years ago, Le Studio des Parfums is a perfume creation studio.
Nous vous proposons de revivre l'audace créative de la Haute Parfumerie Française grâce à nos ingrédients exceptionnels issus de Grasse, capitale mondiale du parfum.
Explore our appreciated and most liked perfume workshops by our customers to create your own creation from a large variety of scent.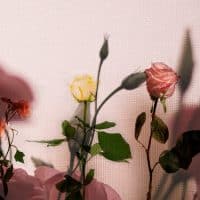 Understand the world of flowers with our formulation kit "La Rose", from our exclusive new collection.
Create an infinite number of roses from the comfort of your own home.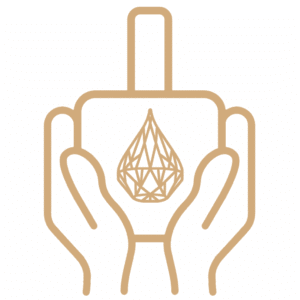 Embracing the spirit of French artisanal excellence, Le Studio des Parfums takes pride in our commitment to crafting exceptional products.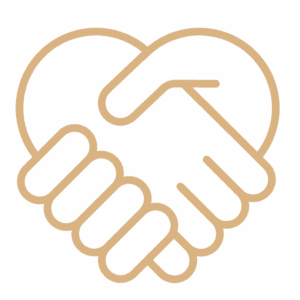 We embark on a harmonious journey of shared inspiration, crafting a scent that encapsulates your personal style and essence through trust between you and the perfumer.

Le Studio des Parfums invites you to embark on an extraordinary olfactory experience filled with creativity and emotions, igniting your imagination.
OUR WORKSHOP/SERVICE FOR PROFESSIONALS
"The workshop went very well. All the participants were delighted with the experience and to leave with their personalized fragrance."
"Moment convivial et ludique passé entre collaborateur très apprécié par l'ensemble de l'équipe. Nous sommes repartis avec nos fioles très fiers de nos créations du fait qu'on nous en sommes les créateurs mais aussi parce-qu 'elle est unique ! On recommande."
"Un immense merci de la part de toute notre équipe Product & Merch RIMOWA pour cette superbe après-midi hier. Merci infiniment également à Sophie et Patrice qui ont été formidables avec nous !
Join us at @lestudiodesparfums_paris