The Rose in Perfumery
7 August 2023
The rose has a mystical and elusive essence that poets, artists, and perfumers have endeavored to capture throughout time. 
 Roses are omnipresent today and a key ingredient in perfumes created by master perfumers and fragrance design companies. However, just a decade ago, they belonged to a category of perfumes considered outdated and passé.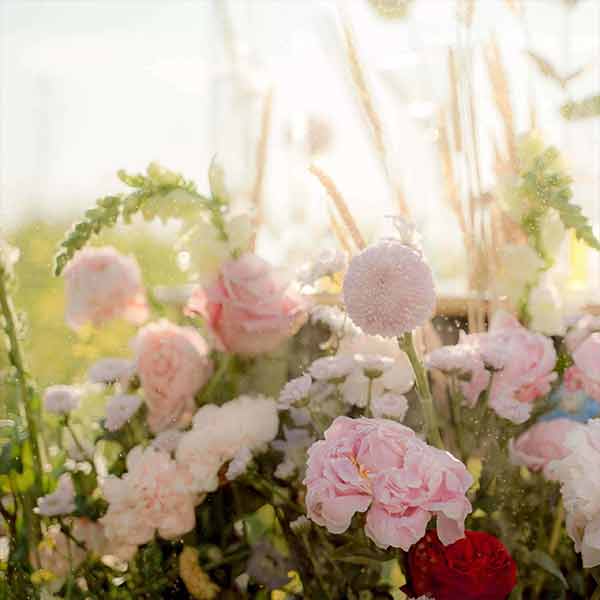 The complex fragrance of rose
Floral perfumes, in general, change both with time and the hour. Roses are harvested in early summer during the early hours of the morning as that is when their fragrance is most potent. 
Roses release their fragrance when they are ready for pollination, which occurs when the flowers are half-open. The fragrance is elusive and can even change within minutes because cutting them alters the release of chemicals.
"The rose is in the perfumery What a woman is in painting is an infinite subject that I will never tire of." - Frédéric Malle (French publisher)
The Queen of flowers with multiple olfactory notes
The rose, also known as the Queen of Flowers, provides recognizable olfactory notes unlike any other. Belonging to the floral olfactory family, the rose is the epitome of femininity. Its character is heady, incandescent, and even intense. With over 450 different odor molecules, the rose is a raw material from which a multitude of facets can be extracted.
It is found in many perfumes such as "J'adore" by Christian Dior, "Eau de Parfum" by Chloé, and "Idylle" by Guerlain.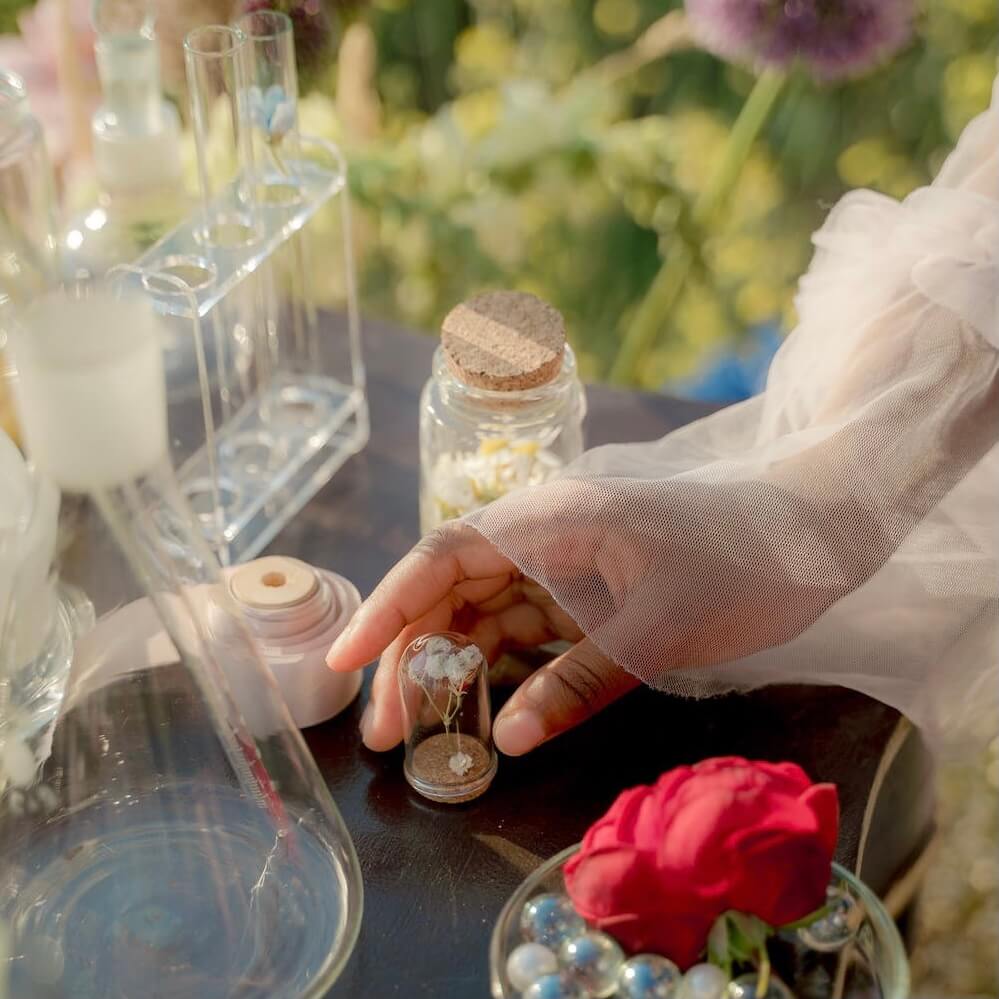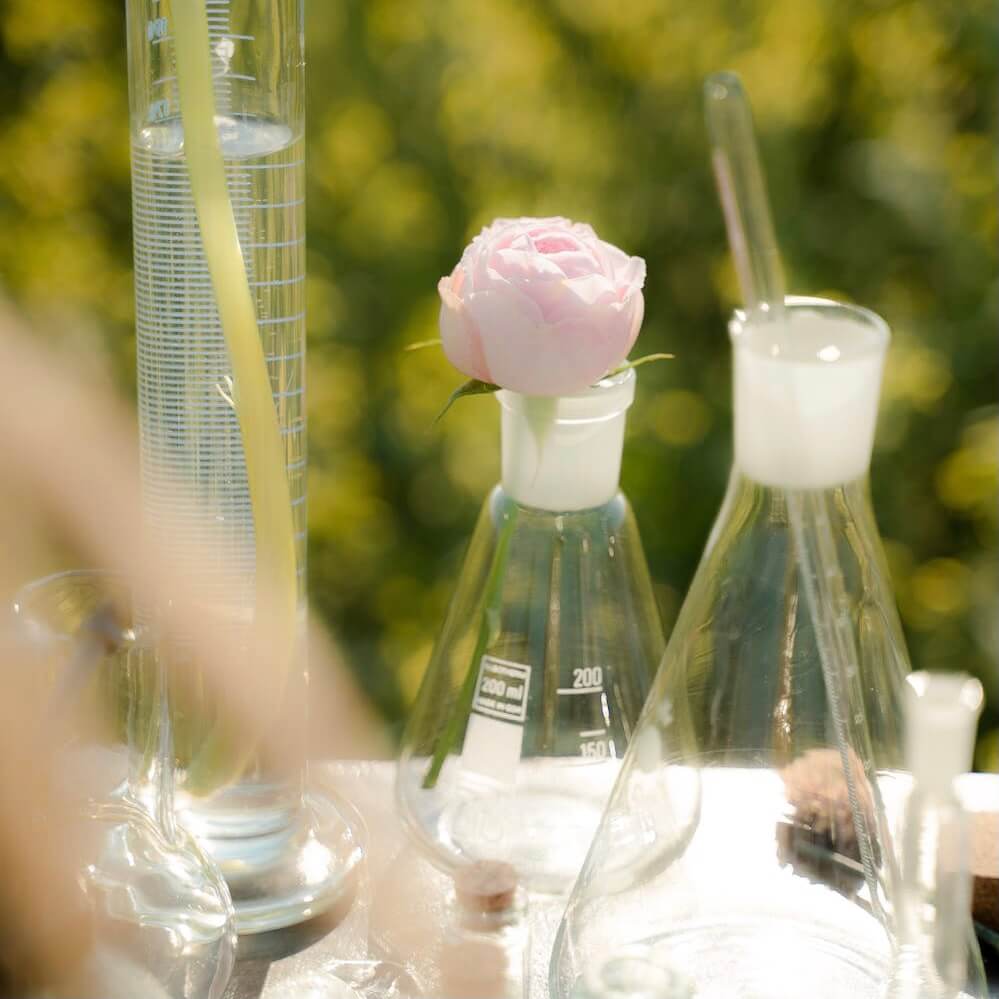 Master perfumers are well aware that using rose notes in a fragrance makes it powerful and intoxicating. Rose essences have been diffusing their scents for thousands of years. 
Their first appearance in artistic motifs dates back to around 3000 BC. It is said that Cleopatra filled a room with rose petals to live out a passionate love story with Marc Anthony.
The Romans built splendid rose gardens and adorned banquet tables with thousands of rose petals, and Dioscorides, a Greek physician, believed that roses had refreshing and astringent properties.
Rose petals were precious commodities that women in antiquity used cosmetically in the form of rose water for masks, as well as in blush, eyeshadows, and even deodorant.
The Victorian era marked the use of roses in gardens and homes for their pleasant fragrance and beauty. It was also a time when botanists made the first attempts to define and classify fragrances. 
However, it would take over a hundred years to classify rose fragrances and properly identify their chemical components.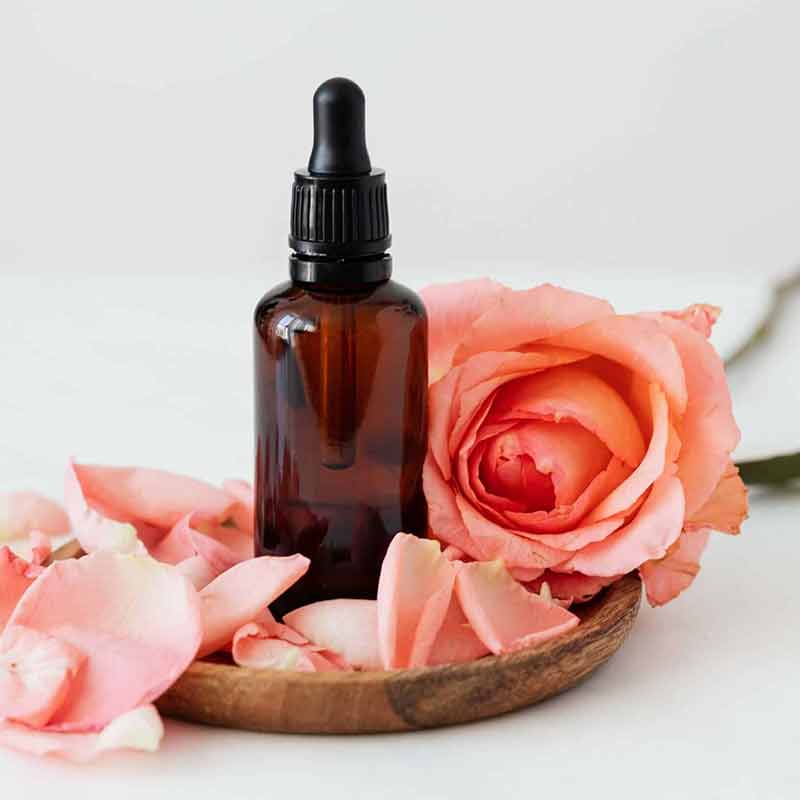 The Perfume Studio offers you the opportunity to create your own rose-based perfume. Stand out with a custom fragrance that reflects your personality. We provide you with an array of rose scents in our perfume organ to help you craft your perfume. Don't hesitate, book your workshop now and start creating your unique scent. 
Related Posts