Manufacturing of a perfume
1 August 2023
Creating a perfume is based on a combination of chemical and creative processes. Behind every fragrance, there's a genuine artistic reflection. In essence, a perfume can be seen as a true olfactory work of art. 
It is with unique personal taste, expertise, and originality that a perfumer creates a fragrance, based on specific notes, each having its own place in the olfactory pyramid. 
On parle de notes de tête, de coeur et de fond, constituant une base parfumée une fois mélangées.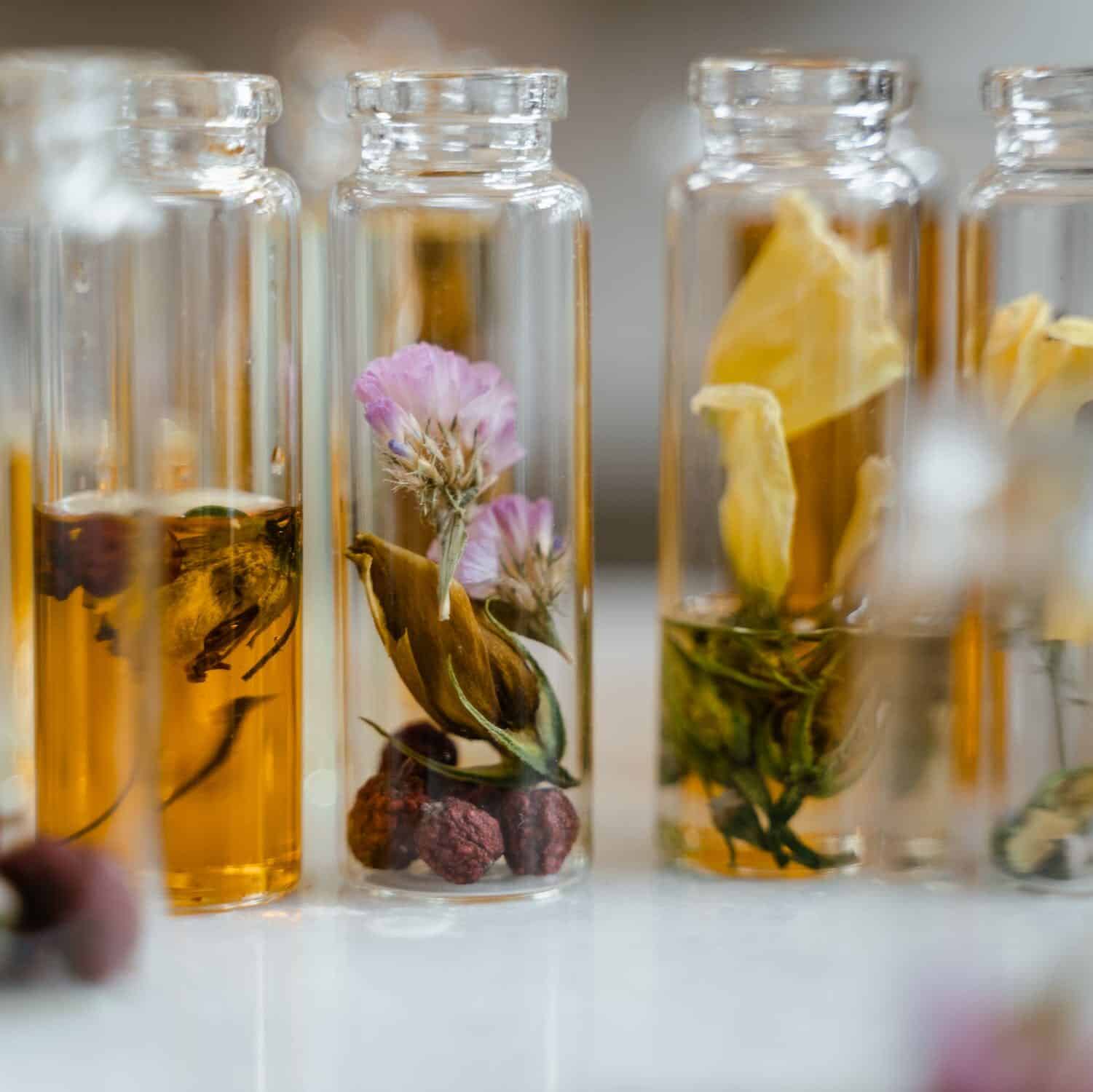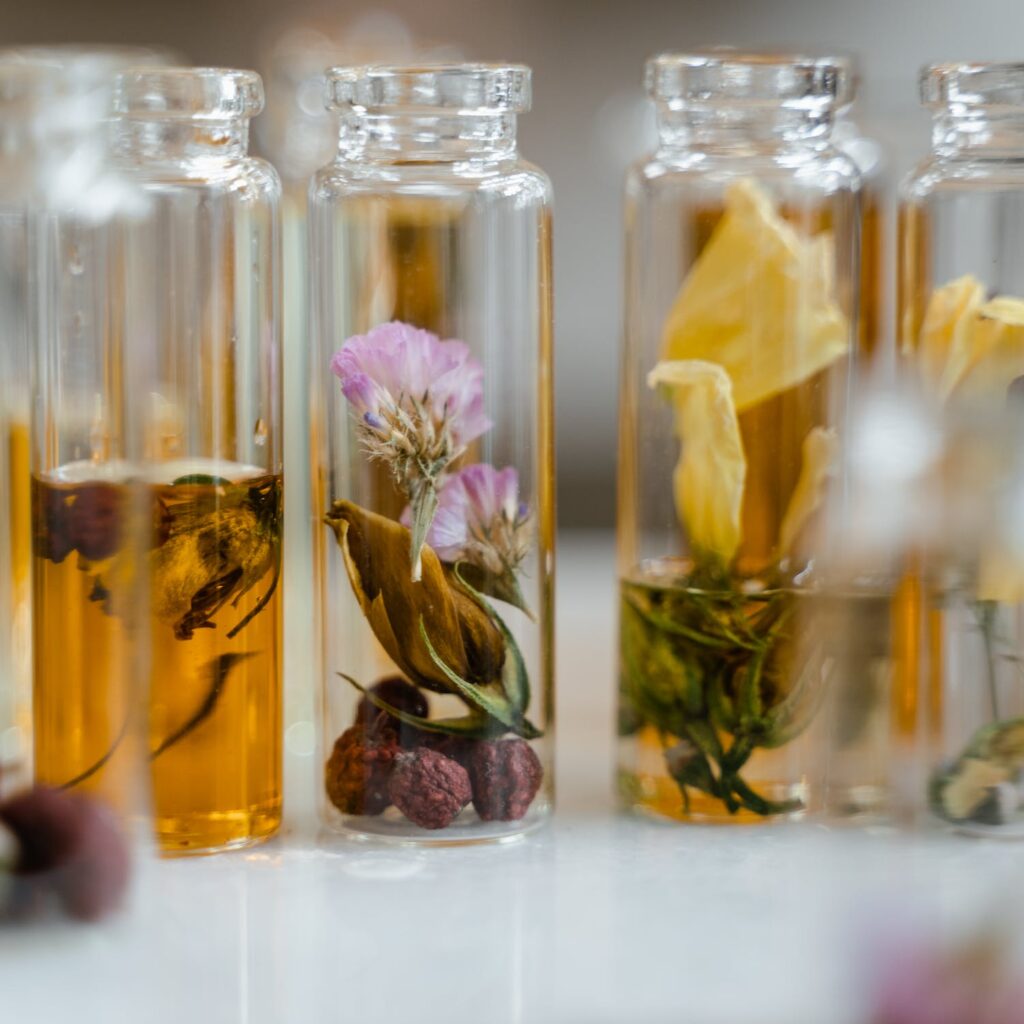 1. Top notes are the most volatile. They are the ones you smell first when you open a bottle or spray some perfume. Often, they are fresh and light, like bergamot, green tea, or cardamom. 
Heart notes take a little more time to come to the forefront, usually a few minutes to a few hours. These are the notes that truly define the character of the perfume and its direction... is it more woody? floral? oriental? 
Among the heart notes, you can find fig, rose, lily of the valley, peony, and many others...
Base notes form the foundation of the perfume. These are the notes that you can smell on your clothes or skin at the end of the day, for example. They are heavier, often more intense and lingering, such as oud, patchouli, musk, or sandalwood. 
These notes, which form the fragrant base, can be either natural or synthetic. 
2. There are several techniques for extracting scents from natural raw materials, with the most common being distillation, extraction, expression, and enfleurage (both hot and cold). 
La distillation est fréquemment utilisée en parfumerie. L'idée est de créer de la vapeur d'eau odorante issue des végétaux. On procède ensuite à une décantation ; on sépare l'eau et les différentes composants odorants pour obtenir ce qu'on appelle « l 'absolu ».
L'extraction consiste à faire infuser des matériaux végétaux dans de l'eau et du solvant. Quand le solvant s'évapore, il reste une espèce de pâte, que l'on peut diluer à de l'alcool pour en faire un parfum.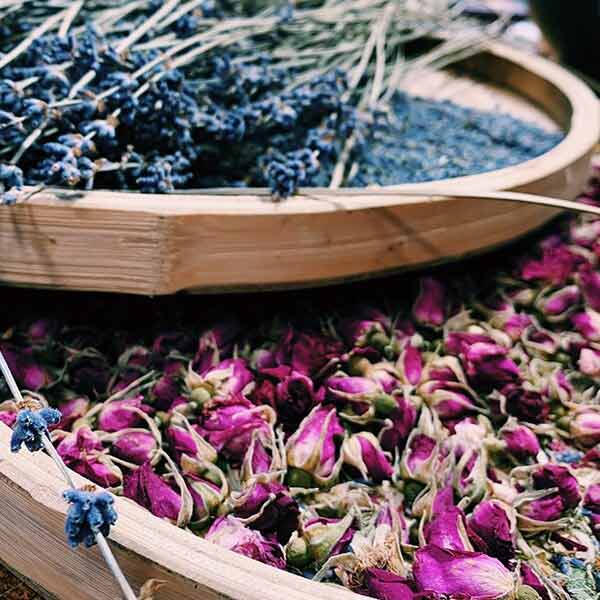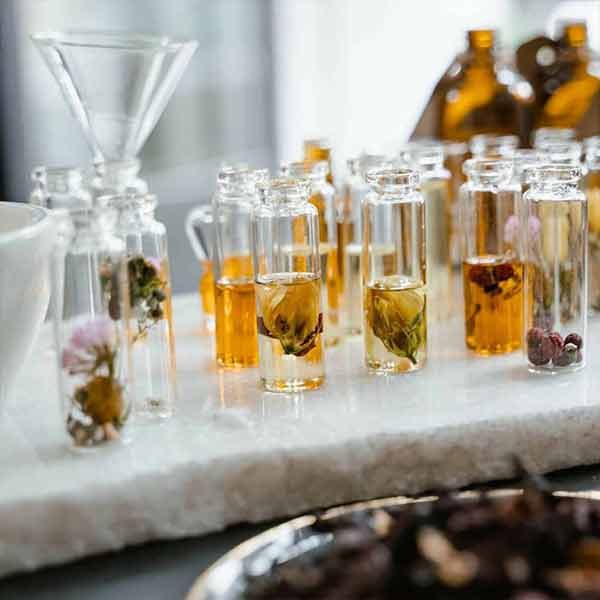 L'expression est une technique plutôt réservée aux écorces de fruits. Il faut les presser, les décanter et filtrer la matière première pour récupérer les composantes odorantes qui nous intéressent. 
L'enfleurage est une technique utilisée depuis l'Antiquité. Le processus se base sur l'utilisation d'un corps gras qui peut naturellement absorber les odeurs. Les fleurs misent en contact avec la graisse sont alors remplacées quand elles sont en perte d'odeur, et ce, jusqu'à ce que la capacité en parfum du corps gras soit saturée. L'enfleurage peut durer jusqu'à 3 mois, et 1kg de graisse peut absorber jusqu'à 3kg de parfum issu de plantes. Cependant, cette technique ne convient pas aux fleurs les plus fragiles. On pratique donc l'enfleurage à chaud pour celles pouvant le supporter, et l'enfleurage à froid, (pratique toujours répandue à Grasse), pour les fleurs particulièrement sensibles. 
In cases where it is very challenging or even impossible to extract certain natural notes, perfumers turn to synthetic alternatives, which enhance and complement the well-known notes. 
Par la suite, le « pur » est dilué avec plus ou moins d'alcool, en fonction de ce que l'on souhaite obtenir (parfum, eau de parfum, eau de toilette…). 
Il faut ensuite que le parfum macère pendant environ une quinzaine de jours ; une étape indispensable pour donner de la puissance au parfum. Pendant ce temps, les notes se mélangent bien et se positionnent les unes en fonctions des autres, pour obtenir la fragrance la plus harmonieuse possible.
Related Posts